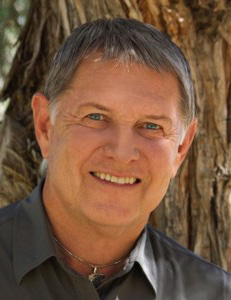 It is my great pleasure to introduce you to the people who make the administration of the PSYCH-K® Centre International work to the benefit of so many around the world.  It is a privilege to work with these four talented and dedicated individuals to further our mission of making this world a better place for all of humanity.  In addition to their technical qualifications, each of them is spiritually qualified, as well!  They are deeply committed to their own personal spiritual path of self-realization, and service to others.
---
The PSYCH-K® Administrative Team
Duccio Locati, Director of PSYCH-K®
Hello, I am Duccio Locati. My home is in Switzerland. In addition to my responsibilities as the Director of the PSYCH-K® Centre International, I am also a Certified PSYCH-K® Instructor and Director of PSYCH-K®'s Health and Wellbeing Program.
My former professional career as a Dr. of Osteopathy was supplanted by my love of PSYCH-K®!
After graduating from the "Istituto Superiore di Osteopatia" in Milan, Italy, I earned a B.Sc. Ost., (Bachelor of Science in Osteopathy), awarded by the University of Wales, UK. Furthermore, I attended numerous post-graduate courses of Osteopathy in Italy, France, England, and the United States to learn about the many facets of this wonderful profession.
Having always been attracted by the connection between mind, body, and spirit, I started to expand my training outside the purely osteopathic field by following a 2-year course in Biological Medicine. At the end of this 2-year course, I read an inspiring book by cell biologist, Dr. Bruce H. Lipton, called the Biology of Belief. Little did I know at the time how that book would radically change my life for the better!
Dr. Lipton mentions PSYCH-K® as one of the most powerful methodologies to change subconscious beliefs and perceptions. From that moment on, I KNEW that PSYCH-K® was what I needed personally, as well as to help patients to work deeper with themselves to solve their problems.
As soon as I finished reading his book, I decided to attend the PSYCH-K® Basic and Advanced Workshops. My experiences with PSYCH-K®, both personally and professionally, led me to become a Certified PSYCH-K® Instructor in 2008.
At the end of 2013, I decided to leave the Osteopathic profession in order to dedicate myself entirely to PSYCH-K®, doing private sessions, and teaching workshops all over the world.
As Director of the PSYCH-K® Centre International, my responsibilities include managing the overall operations of the organization, certification of new PSYCH-K® Instructors, and the coordination and support of Certified PSYCH-K® Instructors worldwide.
---
Robin L. Graham, Director of Training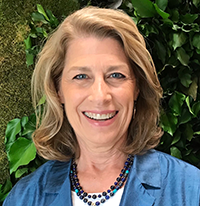 Welcome to PSYCH-K®. I physically live in Memphis Tennessee United States yet know we are all connected where ever we are throughout the world. In 1994, through the joy of synchronicity, I was introduced to the PSYCH-K® processes. It felt like finding a connection to a missing part of myself. Although successful for twelve years in corporate business and as an entrepreneur since 1991, I knew at a soul level that there was something more significant I was supposed to do.
After experiencing significant personal growth through these simple yet powerful PSYCH-K® processes, in 1997, I immediately said Yes when asked to be one of the first certified Basic Workshop Instructors in the world. Then in 2003, I was invited to be part of the first Instructor certification for the Advanced Integration workshop. For many years, I have certified new Advanced Workshop Instructors and it now my honor to be the Director of Training for PSYCH-K®.
Formally, I have a Master's Degree in Organizational Leadership yet my most treasured education is from my personal and life experiences. Supported by my love of travel and connection, I  have trained and presented throughout the United States and internationally in over 20 countries.
By learning and applying the PSYCH-K® processes, you will enjoy the freedom that comes with accessing inner peace and your unique gifts.
As the Director of Training, It is my privilege to oversee all of the PSYCH-K®  training offers incuding the various workshops as well as Instructor Certifications.
---
Martha Vargas, Director of Communications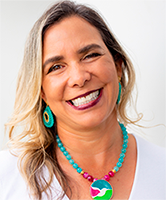 Hello, I am Martha Vargas. My home is in Cali, Colombia, South America. I love my job as the Director of Communications because it allows me to communicate and interact with so many people from around the world! In addition to this responsibility, I have also been a Certified PSYCH-K® and PER-K® Instructor since 2010. My association with the PSYCH-K organization supports my life purpose by helping me become the best and happiest version of myself, while jointly supporting the evolution of Humanity. I do this by creating sacred learning spaces for people to discover that it is possible to take responsibility for transforming their lives with PSYCH-K®, in an easy, fast, and fun way."
My educational background includes a Bachelor of Arts degree in Business Administration, with an emphasis on marketing, from Brigham Young University, in Utah (United States). My business background includes 24 years as Director of Quanta Research International, a marketing research agency office in my hometown of Cali.
In 2007 I founded a well-being center in Columbia, called Uraku, where many different human development methodologies were offered. In 2009, by reading Dr. Bruce Lipton's popular book entitled, The Biology of Belief, I learned about PSYCH-K®. I felt a strong calling to learn more, so I traveled to the United States to take the Basic PSYCH-K® Workshop, followed two days later by the Advanced Integration Workshop. Those experiences changed my life, and put me on a path of self-discovery and personal growth like never before in my life! As a result, in 2010 I became the first Certified PSYCH-K® Instructor in Latin America.
In 2012, I quit my corporate life and closed the wellbeing center to dedicate my life to doing what I was so passionate about – taking PSYCH-K® to all those who are ready to take responsibility for becoming a master of their own lives, mentally, emotionally, physically, and spiritually.
---
Anton Nikolaev, Technical Director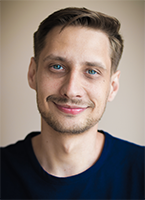 Hello, I am Anton Nikolaev, the Technical Director, webmaster, and tech support team member for the PSYCH-K® Centre International. While my home is in Russia, my heart lives in PSYCH-K®! When I discovered PSYCH-K® in 2013, I knew I wanted to become a part of the organization that was making such a positive difference in the world.
My educational background includes a Bachelor's Degree in Aero-cosmic Engineering from Saint-Petersburg's Baltic State University. However, over time I discovered that my real interest was in people, and creating ways to bring them together, in order to create a closer bond between them. To that end, in 2008 I co-founded an organization called AquaSymTerra, dedicated to sponsoring events that were designed to make the world a better place for people of all countries.
The game-changing moment came when I discovered and read Dr. Bruce Lipton's book entitled, The Biology of Belief. Through Bruce's book, I was introduced to PSYCH-K®! My enthusiasm led me to go to an event in the United States taught by Bruce Lipton and Rob Williams, (the Originator of PSYCH-K®). Now I am happy to say that by working with the PSYCH-K® organization, my dream of helping to unite different cultures comes true every day when I manage the international PSYCH-K® website. I love to support PSYCH-K® by designing graphic content, doing computer programming, maintaining different PSYCH-K® projects, and answering all the technical questions coming from people all over the world!