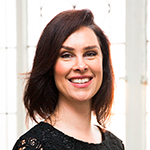 Biographical Information
Liza Perks is a Belief Change Specialist who is your catalyst for change, turning your problems into opportunities as she empowers people and teams. Liza Perks from Enhanced Life Coaching creates a flexible, win/win environment for all.
Liza Perks has helped Families in crisis, couples with marital problems, women with weight and health problems, young people with anxiety, people who have lost their identity and purpose and so much more to mention.
Liza's strengths is to uncover her clients 'perceived mess' and turn it into a 'miracle' with her transformative, charasmatic and personal transfromation approach.
Unlike other life coaches and practitioners who offer their clients and growth seekers pieces to the puzzle, Liza's modalities and programs are new, contempory and innovative to change your blueprint to success and postive transformation and are designed to accelerate results fast within a safe, trusting environment.
Liza has completed her Basic, Advanced and Master Facilitation PSYCH-K® courses.
---
Email Address:
Website:
https://www.enhancedlifecoachingsa.com.au/
Phone:
+61408855448
Country:
Australia
City:
Adelaide
Language(s):
English
Session types:
Online, Phone, In-person
Training program:
Master Facilitation Workshop