---
---
INSTRUCTOR: Eralp Caner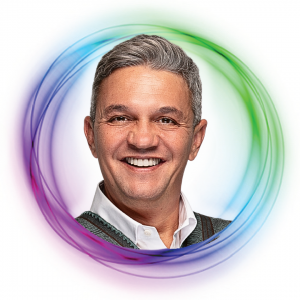 "My journey is to be the best me I can be through helping others to be the best and most peaceful version of themselves with ease and fun. And I enjoy it so much!"
Contact: info@anewme.me
For more information, please visit Eralp Caner
---
Date & Time:
26-27-28 January 2024 / 9:00am – 16:00pm
---
Location:
Online
---
Investment and Payment Options:
Pay a deposit of US$ 350 to secure your seat and the balance of US$ 350, two weeks prior to the workshop.

Pay the total value of US$ 700 and complete your registration

Repeating participants: US$ 400. Repeating participants will not be given a new workshop packet, they will be using the packets that they have.

If you have already taken the in-person PSYCH-K® Basic Workshop and would like to attend PSYCH-K® Online Workshop Level 1 as well you may do so by paying a special price of US$ 450.
---
LEARN TO DO PSYCH-K® WITH YOURSELF.
BE THE CREATOR OF YOUR OWN TRANSFORMATION!!!
  Changing our lives is possible only by changing ourselves. The reality we experience and all our performances in life are the creation of our perceptions and our 'Subconscious Beliefs' often govern our perceptions. In other words, the limits of what we can achieve in life and the inner support behind what we have achieved stem from our Subconscious Beliefs. Now you have a way to learn to discover your beliefs and change them yourself in the direction you want! The PSYCH-K® Online Workshop – Level 1 is for those who want to learn to self-do PSYCH-K® for their own transformation. That's all the PSYCH-K® some of us will need to transform our limiting beliefs into supporting ones!
---
WHAT WILL YOU LEARN AT PSYCH-K® ONLINE WORKSHOP – LEVEL 1?
The science behind PSYCH-K® – explained by the famous cell biologist, best-selling author, and world-renowned speaker Dr. Bruce Lipton.

How to create a strong collaboration between your conscious, subconscious, and superconscious minds to transform limiting beliefs and achieve your desired goals in life.

How to do and use the right Muscle Testing to communicate directly with your Subconscious Mind from which at least 95% of your thoughts and performances originate.

How to speak the language of your Subconscious Mind, which is different from the language of your Conscious Mind.

How to transform the perception of a stressful or traumatic event from the past that is holding you back.

How to use a simple 4-step PSYCH-K® process to help you solve problems and stressors in your daily life.

How can you use Mother Nature's Wisdom in all areas of your life by integrating the eleven basic Nature Principles you will learn in the workshop into your Subconscious Mind.

Besides serving yourself, how to simply and effectively serve all humanity using a specific protocol called the GAIA Protocol?
 THE BIGGEST ADVANTAGE OF PSYCH-K® ONLINE WORKSHOP IS THAT IT COMES TO YOU, INSTEAD OF YOU GOING TO THE WORKSHOP. IN THIS WAY, YOU DO NOT NEED TIME AND MONEY TO TRAVEL!
WHAT IS REQUIRED TO ATTEND THE WORKSHOP?
Awareness, curiosity, and a willing heart for transformation 

Access to a printer to print the material before the Workshop starts.

A very good and stable internet connection for the duration of the Workshop.

A good laptop or computer so that you can download Zoom (it is not possible to participate through the version of zoom that works on your internet navigator, nor from a tablet, Ipad or mobile phone)

Headphones

A space for taking notes

Water and Tissues

A quiet space, where you will not be interrupted by other people at home or by pets – silence around your environment will also be important in order to avoid disturbing other participants during the workshop

Once registered, Workshop Material and Zoom info will be provided prior to the workshop..
---