Free yourself from the constraints of limiting subconscious programs and transform your life.
What if you could….
Release the painful past, address grief and trauma and move forward in a state of peace.
Forgive those who you feel have caused you pain.
Address the perception of stress, anxiety, fears and phobias so that they no longer hold you back.
Build your confidence and self esteem so that you can love and accept yourself.
Transform your relationships so that you feel supported and are able to express yourself easily and naturally.
Be a true expression of personal power.
Remove blocks to prosperity and abundance.
Welcome optimal health in your life.
Love your body.
Align with your spirituality and recognise yourself as a spiritual being having a human experience.
These are all examples of goals people have addressed using PSYCH-K®.

---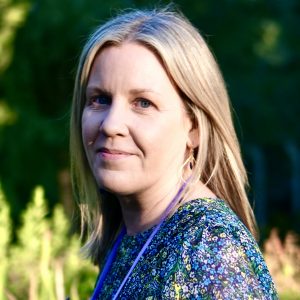 PSYCH-K® Instructor – Sharon Lock
PSYCH-K® first found me in 2008, at a time when I was working as a professional Homeopath. I'd been in practice for 6 years at this point, with experience of supporting individuals on their journey towards optimal health and wellbeing (physically and emotionally) using Homeopathy and Flower essences alongside Muscle Testing.
At the time, I wasn't really looking for another process to add to my tool kit, however, PSYCH-K® was persistent in tapping me on the shoulder and I couldn't make sense of why I felt so compelled to attend the Basic workshop. I'm so grateful I followed the calling, as it really was a spiritual calling. The rest, as they say, is history! It really has changed my life beyond measure.
In 2017 I became a Certified PSYCH-K® Instructor and I now have the honour of sharing this beautiful and empowering process with others. I'm so passionate about making a difference in the world and  PSYCH-K® is a gift that supports us with this goal on so many levels.
It's also such a blessing to be a part of our PSYCH-K® community too, a beautiful extended family. In the UK I work really closely with my soul sister and fellow Instructor Cazzie, so you'll see us co-teaching together whenever we have the opportunity.
Over the many years I have facilitated PSYCH-K® with myself and with others I have witnessed such deep, profound changes. So much so that when I embarked on the journey to become an Instructor I let go of all other methodologies to focus on PSYCH-K®. I can honestly say I have never looked back.
It would be an honour to play a small part in your journey with PSYCH-K® too.
With love
Sharon : )

---
PSYCH-K® BASIC IN-PERSON WORKSHOP
This is the original foundational course for all of PSYCH-K®. It addresses a broad range of challenges and opportunities. For some people, this is all the PSYCH-K® they will need to manage the 'speed bumps' of life. The Basic workshop is a pre-requisite for all other PSYCH-K® In-Person workshops.
It is an experiential 3 days where time is allotted not only for learning the techniques but also to put into practice what you have learned with other workshop participants. The aim is to feel confident enough to implement what you have learned back at home in your daily life.
The format of the workshop is divided in to sections of –
teaching / demonstration / practical work / group discussion.
What you will learn at the workshop?
The differences between the subconscious, conscious, and superconscious mind, and the role of each in changing limiting beliefs.
The science behind PSYCH-K®, to support our understanding of how PSYCH-K® works.
How to communicate with the subconscious mind, using muscle testing protocols.
Two different processes called 'Balances' for changing subconscious beliefs.
The New Direction Balance and the Resolution Balance.
How to create well-formed, and compelling Goal Statements (beliefs) to enhance any area of your life.
How to facilitate belief changes with yourself and others.
Self Muscle Testing so that you can facilitate the Balances with yourself on your own.
Secondary Gain Benefits and how to address those deep blocks to change.
A Balance to Transform the Perception of a Stressful Situation into a state of peace. This could be an experience based in the past, present or future and can also address fears/phobias/anxieties etc.
A simple 4 step framework that supports you to use PSYCH-K® in your daily life.
It takes you from what could be considered a broad challenge, through the process of determining what you want instead of that challenge and then towards making the change/s necessary for you to then take action.
You will also learn how to align your life with the wisdom and principles of Nature, an opportunity to live a more satisfying, balanced and harmonious life.
Following the workshop you will also be introduced to 3 additional protocols that can support you to move from self-help towards self-realisation. These protocols allow you to use PSYCH-K® in a broader context to effect changes even at a global level, supporting the evolution of consciousness.
We also have an abundance of support and resources available to you on completion of the workshop. We hope that you will feel supported after the workshop as well as connected with our PSYCH-K® family, a worldwide community of beautiful like minded souls.
The cost of the workshop also includes a follow-up online call via Zoom to answer any questions that may arise after the workshop. This is a wonderful opportunity to reconnect to celebrate each other's successes.
---
---
BOOK YOUR PLACE
---
LOCATION: Clayton Hotel Dublin Airport, Stockhole Lane, Swords, Co. Dublin, K67 X3HS
INVESTMENT: Full Price $1,035 USD    Early Bird Price $950 USD
(The early bird price is available when you pay in full 2 weeks or more prior to the workshop start date)
PLEASE NOTE: All workshops are priced in $ USD, this is to ensure consistency of workshop prices worldwide. Please check the current conversion rate via the payment page on my website for an up to date conversion to GBP. Payment is made in £ GBP
PAYMENT OPTIONS AVAILABLE:
Payment is made in GBP £
*Payment in full online by credit or debit card through PayPal.
*Payment by Bank transfer. (Please contact Sharon via email)
For this option, full payment must be received prior to the workshop start date.
*Payment in instalments now available through PayPal 'pay later'. For 0% Interest-free payments over 3 months, choose 'Pay Later' at the checkout and Paypal will split your payment into 3 payments.
TIMINGS:  
9:00am -6:00 pm Friday and Saturday
9:00am – 5:00pm Sunday
CONTACT: For more information and to express an interest in attending please contact:
sharon@sharonlock.co.uk
www.sharonlock.co.uk
---
*NEW: Free PSYCH-K® Discovery and Q&A Webinar (live via Zoom)
If you would like to find out more about PSYCH-K® and meet my dear friend, Cazzie and I (we are the 2 UK PSYCH-K® instructors), we'd love to invite you to our live discovery webinar. On the call, we will share more about PSYCH-K®,  take you through a discovery exercise and explain the different workshop routes. We will end by offering the group space for questions. There is no obligation to ask questions; you can simply observe and listen and, due to the live nature of the call and to respect people's privacy, the calls aren't recorded.
We repeat the calls monthly, so if you miss one, you can attend one of the other dates. The calls are scheduled in the evening at 8pm UK GMT and they last for up to an hour and a half.
To sign up, please click on the link below:
https://mailchi.mp/78dfcb038dbd/free-webinar