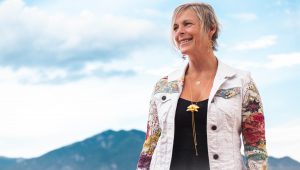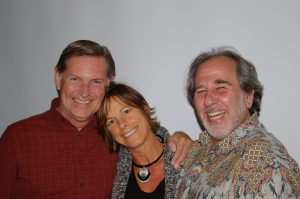 PSYCH-K Advanced 4-Day Workshop for Accelerated Change
Let's Go Deeper to Unleash Your True Self
Hi, I'm Joan
These are challenging times and I feel it's so important for people to have tools to not just survive, but to thrive.  This is way I am teaching PSYCH-K workshops in my home.  I'll be keeping the size small and am happy to talk with you whether it makes sense for you to attend.  I believe it's so important that those who do come to feel comfortable with the workshop environment.  
I believe beliefs set the limits to what we can achieve and PSYCH-K is a high-speed process to transforming the limiting subconscious beliefs that may be holding you back.  PSYCH-K turns wisdom into habit by reprogramming your subconscious mind to be in alignment with your conscious goals, desires, and dreams.
The Advanced Workshop takes you even deeper into self-realization and transformation.  You'll be learning how to capture the power of intention, as well as, learn to tap into Unconditional Love as a powerful force for change.
I've been teaching PSYCH-K since 2007 and LOVE self-empowering people with the PSYCH-K process so you can live the life you really want while making a difference in the world! 
How about we shatter the boundaries of what is possible and upgrade our beliefs together!
When you change your beliefs, you change the world by feeding the Collective Consciousness.  What a gift!
With Love and Appreciation,
Joan 
P.S.
I love sharing this workshop because people who come are ready for accelerated change in their life!  Plus you'll learn some amazing "mega-balances" to share with others. 
These processes address specific areas such as  Relationships, Core Beliefs, Rapport and Effective Communication, as well diving into a deeper experience of energy through a process called Belief Points and Energy Focusing.  You learn how to transform the trauma of birth and fear of death. A big favorite is that you will learn a process called surrogation that will allow you to help family, friends, or clients remotely.  You can even help pets and those no longer on this physical plain.
This workshop is for anyone who has taken the Basic Workshop and does NOT require any practice time.  Some people love to come right away to take a big leap in their transformation while others prefer to wait.  Do what your heart tells you.
Dates and Times: December 3-6, 2020
Times:  Thursday-Saturday 9am-6pm. Sunday 9:00-4pm. 
Location: My lovely home:  5916 SW Hood Avenue. Portland, Or. 97239
Pam shares her experience with both the Basic and Advanced PSYCH-K Workshops:    Video
These powerful balances can dramatically accelerate your overall personal growth by clearing multiple issues at once. Many people have shared how they benefit from taking the Basic and Advanced together. Please note that there is no need to be skilled at the Basic Workshop processes before taking the Advanced. 
In the Advanced Workshop, you'll experience and learn all change processes to help yourself and others.
Core Belief Balance: This process addresses 13 core beliefs that often keep us from realizing our full potential in life. This balance prepares the mind-body system for accelerated change.
Belief Points: Using 12 energy points on the body derived from ancient acupressure, you gain valuable information about the ways you are limiting yourself in a given situation. These points make beliefs easy to access and easy to change.
Life Bonding Balance: The "trauma of birth" and the "fear of death" are two powerful aspects of human experience. This balance utilizes breath as a means of reprogramming the negative impact of these influences in our lives. By directing the breath back and forth between these two power points in the body, you release the stress associated with the birth and death experience.
Relationship Balance: This balance will help you release personal issues with others and better understand the lessons in any relationship. It will provide a clearer perspective on the value of relationships between parents and children as well as between spouses, friends, and lovers.
Rapport: You will learn how to create a deep sense of trust and safety with others in a matter of minutes.
Energy Focusing: This process allows you to focus energy to a point on the body in order to change the energy at a belief point or to correct an energy imbalance.
Surrogation: This technique allows for change at a distance. Surrogation uses a substitute person for muscle testing and balancing in the absence of the person for whom the change work is being done.Surrogation can be used to help friends, relatives, and even your pets! Visit my Website YourBeliefsMatter.com for more details or send me an email: 

Registration and Payment

Check and Money Orders – no extra feesPlease send an email to
Include:
1. Your full name as you'd like to see on the Affirmation of Completion,
2. Email Address
3. Phone number
4. Which workshop you'll be attending
5. Please Make the check payable to Joan Cameron. Mail to Joan Cameron 5916 SW Hood Avenue. Portland, OR  97239To Pay by Paypal/Credit Card – fee applies
Please  send an email to
Include:
1. Your full name as you'd like to see on the Affirmation of Completion,
2. Email Address
3. Phone number
4. Which workshop you'll be attending.
5. I'll send you a Paypal link to your email and you will fill in your card information.
Please note there is a $35 additional fee.


Public Transportation Portland is Proud Of

Portland has excellent public transportation. There is a light rail system that goes from the airport to downtown Portland and west. It ends about 2-3 miles from the workshop location. The bus system goes all over Portland and comes within two blocks of the workshop on SW Macadam Street/Pendleton in John's Landing. Uber is a big favorite for workshop participants too but if you want some freedom a rental car may be a good option. Portland's airport has been named the Best Airport by U.S Travel Magazine for four straight years! It's easy to get around, the security lines are mostly short and the security and personnel are friendly! I may be biased but I've traveled to most airports in the US and many abroad and agree it's awesome! The airport has local shops such as Columbia Sportswear, Nike, and Pendleton Woven


Portland International Airport (PDX)Miles for the most extraordinary blankets and clothes.   Oregon has no sales tax.

There is shopping very close to the airport too so when you return your car and have some extra time, you can check it out.



About Oregon…

I am a native Oregonian and tree hugger!  I love it when people come to visit our treasured Portland and the surrounding beauty.

I think Portland earns the bumper sticker "Keep Portland Weird."

If you've never been here, I think you'll love it!

Local Attractions and Things to Do, Eat, and Be Merry


*Japanese Gardens with Tea House – my favorite! 10 minutes from downtown
* Columbia Gorge – Multnomah Falls (despite recent fire, it's still beautiful) 45 minutes drive from Portland
* Pittock Mansion and spectacular view of Portland and when clear one can see Mt. St. Helens, Mt. Hood, Mt Adams, and even a peek of Mt. Rainier. 10-15 minutes from downtown
* NW 23rd – a trendy street with shops, bars, restaurants and coffee houses with many older PDX (Portland) houses
* Pearl District – Also in the NW portion of downtown Portland with galleries, shops, restaurants, and lofts. It was modeled after San Francisco
* SE Hawthorne and SE Division – old 70s Hippy areas plus younger crowd and where Portlandia, the TV show was based upon and filmed.
* Portland Food Carts. There are over 500 food carts in Portland with some fine dining at reasonable costs. Portland has a wonderful food culture, with food from around the world.
* Portland Microbreweries.   If you're a beer lover you'll be in heaven.
If you prefer wine or cocktails, don't worry; Portland has a ton to offer. 
* Or if you like Teas/Coffees, Portland is a close second to Seattle in having a Coffee Shop or two or three on every corner!
* Portland Spirit – ride the Portland Spirit, have dinner or just enjoy the boat ride along the Willamette River
* Spectacular Oregon Coast – it's about a 90 minute beautiful drive to the Oregon Coast. Cannon Beach is a favorite with art galleries and still it very quaint and small, but there are many towns to stay.
* Oregon Wine – The Willamette Valley is Famous for its Pinot Noir. Dundee, McMinnville is just 45 minutes from Portland and there are nearly 100 wineries.
* Hiking and Silver Creek Falls. Silver Creek Falls is a treasure and about 1 hour from Portland near Silverton that is home to the Oregon Gardens another treasure.