PSYCH-K is a Self-Realization Tool For Life.
Ready to Take a Big Step Forward?
Come to Maui and let it's beauty and love transform you!
Hi I'm Joan, 
Come to Maui and let it's beauty and love support you in your transformation!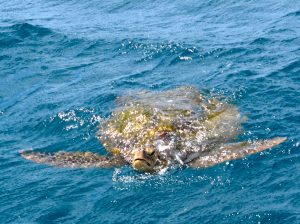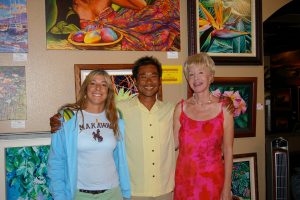 It's Happening All Over the World – PSYCH-K Video  – Come See Beautiful Portland Oregon!
After taking the PSYCH-K Basic you will have ALL the skills and tools you need to use PSYCH-K alone, (I'll teach you self-muscle testing on Sunday), help family and friends or use it professionally! This is no teaser course, it's the heart of the PSYCH-K process that I continue to use with clients.  I'll help speed up your results by sharing my experience of working with hundreds of people.
You'll receive an Instructional Packet with easy to follow steps and you'll be changing subconscious beliefs by Saturday afternoon.  The workshop will be fun as I love to laugh, especially at myself.  I believe mistakes are a valuable part of life and boy have I made a bunch of them.  You'll discover that there's no need to memorize anything to start getting results quickly.
What I love the most about PSYCH-K are that the people who show up for a workshop are beams of light.  I met my best friend, Kathleen, at my Basic Workshop in 2006.
PSYCH-K has given me a high-speed process to shatter the mental blocks and fear that use to hold me back.  I continue to use PSYCH-K to reach my dreams and goals such as writing a book called , The Girl Who Believed, and how I helped my Mom and her family enjoyed an extra fifteen months of life when the medical world gave up on her. My Mom loved PSYCH-K and took both the Basic and Advanced Workshops from me and together we showed what the power of belief can do.
It has helped me  work through life's toughest challenges such as the loss of my Mom and other loved ones, including pets, a failed business in Australia, or when relationships don't work out. It helped me bounce back when I lost a ton of money in the real estate crash in 2009. Today, I feel blessed with abundance in all forms, I feel secure in my abilities to serve others and make a living, and most importantly I feel connected to the divine and follow the guidance I receive from the inside.
PSYCH-K has helped me to keep my knees healthy and avoid yet another painful knee surgery – I had four of them! At 59, I feel vibrant, youthful, and am embracing this stage of life.   I have created a business I love while traveling around the world doing what I love which is scuba diving!
By taking the PSYCH-K Basic Workshop, I've acquired a tool that helps to turn dreams into reality for life!
The world needs your transformation and I'm excited to be a part of your journey.
VIDEO FROM PAM A PSYCH-K WORKSHOP PARTICIPANT
BASIC WORKSHOP DATES, TIMES, LOCATION

Friday and Saturday: 9 am – 5:30 pm.  Registration starts at 8:30 on Friday.
Sunday 9 am – 4pm
Location: Residence in Kula.  It's about 3000 feet up Haleakala and next to a Lavender Farm! Once you register I'll send the address.
Accommodations:  Googling hotels, BnBs, and AirBnB will produce lots of wonderful options! 
Friday and Saturday will be focused on learning the PSYCH-K process and while you will experience changing limiting beliefs, Sunday is intended to do a DEEP DIVE into your specific goals.  I will give you insights on how to approach specific problems pulling from the hundreds of sessions and workshops that I have conducted!
For Videos, Success Stories, and More … Come Visit my Website (Click here!)
The PSYCH-K Basic is workshop is no teaser course, it is the heart soul of this powerful process for change, that you can use anytime; alone, with family or friends, or even professionally. This process is used by some of the top coaches in the United States, health professionals such as naturopaths, chiropractors, acupuncturists and psychiatrists, psychologists, and counselors. The beauty of the PSYCH-K process is that it is simple and easy to learn and to use for everyone!   I have even had participants as young as ten years old in a workshop.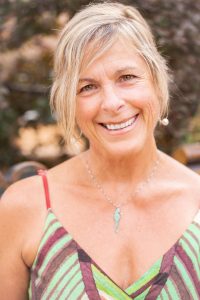 What's Included in Your Investment
PSYCH-K Basic Instructional Packet and Workshop
Including:
* You'll get an easy to follow, step-by-step Instructional Packet – no memorization required to produce long lasting results!
* How to create well-formed Goal Statements, representing your desired beliefs, that are customized for your life to produce maximum results in meeting your goals..
* 77  ready-made goal statements by Robert Williams around personal power, self-esteem, relationships, health & body, prosperity, grief and loss, and spirituality.
* 33 beliefs inspired by Dr. Bruce Lipton Ph.D. and Created by Robert Williams on learning from nature, called the "Principles of Nature." These can transform your life and business
* How to transform the effects of distress/stress/trauma in a matter of minutes
* Goal Clarification process for the Subconscious for both the Conscious and Subconscious Mind when needed
* How to communicate with the Superconscious (for Permission) and Subconscious mind through Muscle Testing
* Learn Self-muscle Testing to do the entire process completely alone, anytime you want!
* You'll learn to change processes (rewire your brain- re-write limiting belief to  self-enhancing beliefs in a matter of minutes
* How to apply PSYCH-K in Your Life!
* Plus, you'll be beginning your transformation and will change limiting beliefs starting  Saturday afternoon!
Additional Gifts Included in the Workshop
* Certificate of Completion with 18 hours of training.
* PSYCH-K Falcon Logo and use of PSYCH-K Facilitator
* This is a priceless gift for a Lifetime to yourself, family, friends, and/or clients!
I made the BIG LEAP twenty-four years ago from the corporate world to a PSYCH-K career and I love sharing tips on how you can make this time make big changes in your life, jump into work that you love and make money doing it!   On a personal use level, I will share stories and "beliefs" that can accelerate your transformation.
I LOVE, LOVE, LOVE  self-empowering others with PSYCH-K, and after this workshop, you'll be ready to go!
Thank you so much for caring about your transformation.  Your Transformation is a gift to yourself, others, and the world. Remember that your thoughts and beliefs may be private but their impact is public.  By upgrading your beliefs, you will make a positive impact on the ocean of consciousness and unconsciously help to liberate others.

Tuition and Registration Process
PSYCH-K 3-Day Basic Workshop

Regular Tuition $850 the day of the workshop
Early Tuition:  $800 paid in full prior to workshop beginning
Early Early Tuition: $750 Paid in full 21 days prior to workshop start date.
Please note that full payment reserves your space.
Check or Money Orders – no extra fees
Please send an email to
Include:
1. Your full name as you'd like to see on the Certificate of Completion,
2. Email Address
3. Phone number
4. Which workshop you'll be attending
5. Please Make the check payable to Joan Cameron. Mail to Joan Cameron 5916 SW Hood Avenue. Portland, OR  97239
To Pay by Credit Card
Please  send an email to
Include:
1. Your full name as you'd like to see on the Certificate of Completion,
2. Email Address
3. Phone number
4. Which workshop you'll be attending.
5. I'll send you a Paypal link to your email and you will fill in your credit card information. Please note there is a $30 additional fee for credit cards


Eateries near-by
 https://www.mauimagazine.net/maui-dining-guide/upcountry-maui-dining/
La Provence  3158 Lower Kula Rd, Kula, HI 96790 (808) 878-1313
French find serving fresh pastry, full lunch & bistro classics for dinner in an all-outdoor set-up.
Kula Bistro 4566 Lower Kula Rd, Kula, HI 96790 (808) 871-2960
Casual, all-day cafe for pasta, pizza & panini, plus local dishes & breakfast staples  kulabistro.com
Kula Lodge 15200 Haleakala Hwy Kula, HI 96790 (808) 878-1535
Rustic, mountainside property features rooms with fresh flowers, private lanais & scenic vistas.  http://www.kulalodge.com/
Serpico's Restaurant   7 Aewa Pl, Makawao, HI 96768 (808) 572-8498  Quaint, family-owned BYOB Italian restaurant offering pizza, pasta, subs & more. serpicosmaui.com
Polli's Mexican Restaurant  1202 Makawao Ave, Makawao, HI 96768  (808) 572-7808 Quaint Mexican eatery is a busy spot for home style quesadillas, fish tacos, ribs & margaritas.  https://www.pollismexicanrestaurant.com/
Maui things to do!  SOOOO MUCH FUN !
https://bucketlistjourney.net/bucket-list-things-to-do-in-maui-hawaii/
My Love Affair With PSYCH-K Since 2006 
I am so proud to be a PSYCH-K Instructor!
And after teaching more than 150 workshops, in Oregon, Hawaii, Washington, Arizona, Colorado, Idaho, California, Utah, Montana, Egypt, Israel, Australia, New Zealand, Nicaragua, and France, I still LOVE it!  I am amazed by the results it produces in my life, with the clients I work with, and from workshop participants!
After the 3-Day Basic, you will be using exactly the same process I use with clients after 13 years, and because the power truly lies within the individual, you will be trained to unleash it.  The results do not depend upon skill and the time you practice, but on your ability to read and follow the Instructions, your loving guide.  You won't need to memorize complicated instructions.  Facilitating PSYCH-K is a pure joy for those ready to unleash their potential.
What a gift you'll be giving yourself (unconsciously liberating others to be their best), to others, and to helping to raise Sacred Global Consciousness!
Please feel free to call or email me and see if the PSYCH-K Basic Workshop, and me as your Instructor, is the best fit for you!
With Love and Joy,
Joan
YourBeliefsMatter.com   


503-245-8296