Accelerated Transformation in Challenging Times


Find peace, passion, and your purpose with PSYCH-K
A tool for self-realization and helping to Raise Global Consciousness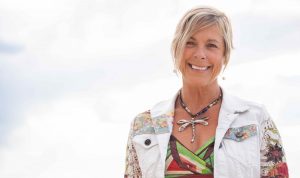 Hi, I'm Joan
These are challenging times and I feel it's so important for people to have tools to not just survive, but to thrive.  This is way I am teaching PSYCH-K workshops in my home.  I'll be keeping the size small and am happy to talk with you whether it makes sense for you to attend.  I believe it's so important that those who do come to feel comfortable with the workshop environment.  
I believe beliefs set the limits to what we can achieve and PSYCH-K is a high-speed process to transforming the limiting subconscious beliefs that may be holding you back.  PSYCH-K turns wisdom into habit by reprogramming your subconscious mind to be in alignment with your conscious goals, desires, and dreams.   
I've been teaching PSYCH-K since 2007 and LOVE self-empowering people with the PSYCH-K process so you can live the life you really want while making a difference in the world! 
How about we shatter the boundaries of what is possible and upgrade our beliefs together!
When you change your beliefs, you change the world by feeding the Collective Consciousness.  What a gift!
With love and appreciation,
Joan
BASIC WORKSHOP TIMES & DATE 

February 13-15, 2021
Day 1 & 2:  9 am – 5:30 pm.  Registration starts at 8:30 on Friday.
Day 3:   9am – 4pm.
Location: 5916 SW Hood Avenue.  Portland, OR 97239
In my home you will be surrounded by beautiful art and crystals plus beautiful like-minded people ready to take a big leap in their transformation!   Come join me on this magical journey! 

Please check with Joan before making arrangements to see if there's still space! 
Saturday and Sunday  will be focused on learning the PSYCH-K process and while you will experience changing limiting beliefs, Monday is intended to do a DEEP DIVE into your specific goals.  I will give you insights on how to approach specific problems pulling from the hundreds of sessions and workshops that I have conducted!
After Taking the Basic Workshop…
After taking the PSYCH-K Basic you will have ALL the skills and tools you need to use PSYCH-K alone, (I'll teach you self-muscle testing on Sunday), help family and friends or use it professionally! This is no teaser course, it's the heart of the PSYCH-K process that I continue to use with clients.  I'll help speed up your results by sharing my experience of working with hundreds of people.
You'll receive an Instructional Packet with easy to follow steps and you'll be changing subconscious beliefs by Saturday afternoon.  The workshop will be fun as I love to laugh, especially at myself.  I believe mistakes are a valuable part of life and boy have I made a bunch of them.  You'll discover that there's no need to memorize anything to start getting results quickly.
What I think you'll love in taking a PSYCH-K Workshop are that the people who show up.  Especially during these challenging time, we as human being need physical connection!
I met my best friend, Kathleen, at my Basic Workshop in 2006.
PSYCH-K will give you a high-speed process to shatter the mental blocks and fear that hold me back.
It will help you through life's toughest challenges such as the loss of loved ones and beloved pets, relationships challenges, or to feel Alive and bursting with energy!
It can help you to transition with grace and ease in business and career ups and downs or transitions.
PSYCH-K helped me to deeply connect and cherish the last years of my parents lives.  It helped me through a failed business in Australia or when relationships didn't work out . It helped me bounce back when I lost a ton of money in the real estate crash in 2009. Today, I feel blessed with abundance in all forms, I feel secure in my abilities to serve others, make a living, and most importantly I feel connected to the Divine and follow the guidance I receive from the inside.
PSYCH-K can help support your vitality and optimal health. It helped me to keep my knees healthy and avoid yet another painful knee surgery – I had four of them! At 60, I feel vibrant, youthful, and am embracing this stage of life.
Even with the covid virus situation, I have used this time to become a better version of myself and have transformed any fear, doubt or worry into courage.
Humanity is in a special transition as is our Earth and each of us can contribute by feeding the collective consciousness with love, compassion, and joy.
Being the change, is how we help… are you ready to transform the limiting beliefs to live your greatest life possible?
I'm excited to teach you PSYCH-K and be a part of your journey!
VIDEO FROM PAM A PSYCH-K WORKSHOP PARTICIPANT
Here's my email:    or call me at 503-245-8296
Come visit my website (it's being updated, please scroll down)  YourBeliefsMatter.com   Click Here.  
The PSYCH-K Basic is workshop is no teaser course, it is the heart soul of this powerful process for change, that you can use anytime; alone, with family or friends, or even professionally. This process is used by some of the top coaches in the United States, health professionals such as naturopaths, chiropractors, acupuncturists and psychiatrists, psychologists, and counselors. The beauty of the PSYCH-K process is that it is simple and easy to learn and to use for everyone!   I have even had participants as young as ten years old in a workshop.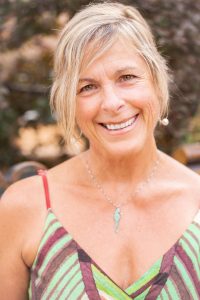 What's Included in Your Investment:
* You'll get an easy to follow, step-by-step Instructional Packet – no memorization required to produce long lasting results!
* How to create well-formed Goal Statements, representing your desired beliefs, that are customized for your life to produce maximum results in meeting your goals..
* 77  ready-made goal statements by Robert Williams around personal power, self-esteem, relationships, health & body, prosperity, grief and loss, and spirituality.
* 33 beliefs inspired by Dr. Bruce Lipton Ph.D. and Created by Robert Williams on learning from nature, called the "Principles of Nature." These can transform your life and business
* How to transform the effects of distress/stress/trauma in a matter of minutes
* Goal Clarification process for the Subconscious for both the Conscious and Subconscious Mind when needed
* How to communicate with the Superconscious (for Permission) and Subconscious mind through Muscle Testing
* Learn Self-muscle Testing to do the entire process completely alone, anytime you want!
* You'll learn to change processes (rewire your brain- re-write limiting belief to  self-enhancing beliefs in a matter of minutes
* How to apply PSYCH-K in Your Life!
* Plus, you'll be beginning your transformation and will change limiting beliefs starting  Saturday afternoon!
Additional Gifts Included in the Workshop
* Affirmation of Completion with 22 hours of training.
* PSYCH-K Falcon Logo and use of PSYCH-K Facilitator
* This is a priceless gift for a Lifetime to yourself, family, friends, and/or clients!
* CEU for nurses.
I made the BIG LEAP from twenty years in the corporate world to a PSYCH-K career and I love sharing tips on how you can make this time make big changes in your life, jump into work that you love and make money doing it!   On a personal use level, I will share stories and "beliefs" that can accelerate your transformation.
I LOVE, LOVE, LOVE  self-empowering others with PSYCH-K, and after this workshop, you'll be ready to go!
Thank you so much for caring about your transformation.  Your Transformation is a gift to yourself, others, and the world. Remember that your thoughts and beliefs may be private but their impact is public.  By upgrading your beliefs, you will make a positive impact on the ocean of consciousness and unconsciously help to liberate others.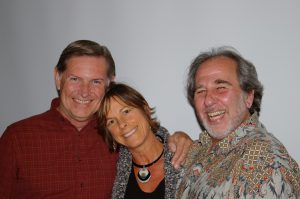 Tuition and Registration Process
Tuition: $850. 
$800 when two or more come together (you can pay separately)
50% payment will reserve your space. Remaining payment due by first day of workshop
Check or Money Orders – no extra fees
Please send an email to
Include:
1. Your full name as you'd like to see on the Affirmation of Completion,
2. Email Address
3. Phone number
4. Which workshop you'll be attending
5. Please Make the check payable to Joan Cameron. Mail to Joan Cameron 5916 SW Hood Avenue. Portland, OR  97239
To Pay by Credit Card
Please  send an email to
Include:
1. Your full name as you'd like to see on the Certificate of Completion,
2. Email Address
3. Phone number
4. Which workshop you'll be attending.
5. I'll send you a Paypal link to your email and you will fill in your credit card information. Please note there is a $30 additional fee for credit cards


Nurses CNEs Approved: Approved to award 20 contact hours offered to US RNs with a $15 processing fee through 8/17/2022, AHNA #1517
This nursing continuing professional development activity was approved by the American Holistic Nurses Association (AHNA), an accredited approver by the American Nurses Credentialing Center's Commission on Accreditation.
CEUs for Massage Therapists Approved.  "Expand Your Skill with Muscle Testing through the PSYCH-K® Basic Workshop" is approved for 20 CEs after successful completion of the 3-Day workshop.  #1158 Approval for 20 CEs. Expiration Date:  8/1/22 (not available for New York)
CEUs for NTPs Approved. Nutritional Therapy Association for Nutritional Therapy Practitioners (NTP's) Receive 10 CEU's for the Basic workshop by providing your Affirmation of Attendance provided at the end of the Basic Workshop.

Portland International Airport (PDX)
It is about 10 miles to the workshop location.  If there is little traffic it is about 15-20 minutes. During commuter times it is approximately 45 minutes. 
Portland's airport has been named the Best Airport by U.S Travel Magazine for four straight years! It's easy to get around, the security lines are mostly short and the security and personnel are friendly! I may be biased but I've traveled to most airports in the US and many abroad and agree it's awesome! The airport has local shops such as Columbia Sportswear, Nike, and Pendleton Woven
Very fun for shopping is that Oregon has NO sales tax.
Public Transportation Portland is Proud Of
Portland has excellent public transportation. There is a light rail system that goes from the airport to downtown Portland and west. It ends about 2-3 miles from the workshop location. Uber is a big favorite for workshop participants too but if you want some freedom a rental car may be a good option.

Local Attractions and Things to Do, Eat, and Be Merry
I am a native Oregonian and tree hugger! I love it when people come to visit our treasured Portland and the surrounding beauty. I think Portland earns the bumper sticker "Keep Portland Weird." If you've never been here, I think you'll love it!
* Japanese Gardens with Tea House – my favorite! 10 minutes from downtown
* Columbia Gorge – Multnomah Falls (despite recent fire, it's still beautiful) 45 minutes drive from Portland
* Pittock Mansion and spectacular view of Portland and when clear one can see Mt. St. Helens, Mt. Hood, Mt Adams, and even a peek of Mt. Ranier. 10-15 minutes from downtown
* NW 23rd – a trendy street with shops, bars, restaurants and coffee houses with many older PDX (Portland) houses
* Pear District – Also in the NW portion of downtown Portland with galleries, shops, restaurants, and lofts. It was modeled after San Francisco
* SE Hawthorne and SE Division – old 70s Hippy areas plus younger crowd and where Portlandia, the TV show was based upon and filmed.
* Portland Food Carts. There are over 500 food carts in Portland with some fine dining at reasonable costs. Portland has a wonderful food culture, with food from around the world.
* Portland Micro Breweries. Portland has the most Micro-Breweries Per Capita in the United States.   If you're a beer lover you'll be in heaven. If you prefer wine or cocktails, don't worry; Portland has a ton to offer.
* Or if you like Teas/Coffees, Portland is a close second to Seattle in having a Coffee Shop or two or three on every corner!
* Portland Spirit – ride the Portland Spirit, have dinner or just enjoy the boat ride along the Willamette River
* Spectacular Oregon Coast – it's about a 90 minute beautiful drive to the Oregon Coast. Cannon Beach is a favorite with art galleries and still it very quaint and small, but there are many towns to stay.
* Oregon Wine – The Willamette Valley is Famous for its Pinot Noir. Dundee, McMinnville is just 45 minutes from Portland and there are nearly 100 wineries.
* Hiking and Silver Creek Falls. Silver Creek Falls is a treasure and about 1 hour from Portland near Silverton that is home to the Oregon Gardens another treasure. Silverton is home to first transgender mayor in the country and the basis of Hollywood movies. I'm very proud of the diversity and openness that one can find in our state.
My Love Affair With PSYCH-K Since 2006 
I am so proud to be a PSYCH-K Instructor!
And after teaching more than 150 workshops, in Oregon, Hawaii, Washington, Arizona, Colorado, Idaho, California, Utah, Montana, Egypt, Israel, Australia, New Zealand, Nicaragua, and France, I still LOVE it!  I am amazed by the results it produces in my life, with the clients I work with, and from workshop participants!
After the 3-Day Basic, you will be using exactly the same process I use with clients after 13 years, and because the power truly lies within the individual, you will be trained to unleash it.  The results do not depend upon skill and the time you practice, but on your ability to read and follow the Instructions, your loving guide.  You won't need to memorize complicated instructions.  Facilitating PSYCH-K is a pure joy for those ready to unleash their potential.
What a gift you'll be giving yourself (unconsciously liberating others to be their best), to others, and to helping to raise Sacred Global Consciousness!
Please feel free to call or email me and see if the PSYCH-K Basic Workshop, and me as your Instructor, is the best fit for you!
With Love and Joy,
Joan
YourBeliefsMatter.com   


503-245-8296