Accelerated Transformation in Challenging Times


Find peace, passion, and your purpose with PSYCH-K
A tool for self-realization and helping to Raise Global Consciousness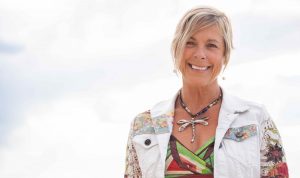 Hi, I'm Joan
These are challenging times and I feel it's so important for people to have tools to not just survive, but to thrive.  This is way I am teaching PSYCH-K workshops in my home.  I'll be keeping the size small and am happy to talk with you whether it makes sense for you to attend.  I believe it's so important that those who do come to feel comfortable with the workshop environment.  
I believe beliefs set the limits to what we can achieve and PSYCH-K is a high-speed process to transforming the limiting subconscious beliefs that may be holding you back.  PSYCH-K turns wisdom into habit by reprogramming your subconscious mind to be in alignment with your conscious goals, desires, and dreams.   
I've been teaching PSYCH-K since 2007 and LOVE self-empowering people with the PSYCH-K process so you can live the life you really want while making a difference in the world! 
How about we shatter the boundaries of what is possible and upgrade our beliefs together!
When you change your beliefs, you change the world by feeding the Collective Consciousness.  What a gift!
With love and appreciation,
Joan
MASTER FACILITATION WORKSHOP TIMES & DATE 

June 25-27
TIMES:  Day 1 and 2:  9am-6pm. Day 3: 9am -5pm.
Location: Coming Soon!
* Basic Workshop Required
Why take the Masters Facilitation?
The Master Facilitation is an intensive experience in how to increase your skills and results in facilitating sessions. If you're looking to use PSYCH-K professionally, it is highly recommended.  I'll be demonstrating and teaching you how to conduct a session from start to finish when you're doing them in-person, by phone, and by video(Zoom/Skype) .  Then you'll have hands on practice.  We go more deeply into all aspects of creating results using the two simple change processes learned in the Basic Workshop.
This workshop provides 3-Days of intensive hands on experience to enhance your skills and go DEEPER after the Basic Workshop. I'll share ALL my tips and experience from facilitating one-on-one PSYCH-K Sessions for 12-Years. Plus I'll bring my 20-Years of corporate experience in how to get results in the most efficient and effect way.
This workshop is for anyone but highly recommended for those seeking to use it professionally.
Participant's Feedback: 
" I attended the PSYCH-K  Master Facilitation Workshop and learned so much.  Plus I feel empowered, humbled, & honored to be called a Master PSYCH-K Facilitator.  My knowledge of the updates and how to use the process's appropriately in the business field as increased, I enjoyed working with other facilitators in practice sessions, using Skype and on the phone, the manual is very helpful, our Instructor Joan Cameron was always efficient in answering our questions, concerns, and motoring our practices was a huge benefit to improving our abilities to be the best PSYCH-K Facilitator possible.
Michele Bertaux
I love the group check up zoom meetings and interaction with others.  I highly recommend the program.  I am a changed person after taking PSYCH-K and amazed at the progress I see in others with my own sessions with people around the world. It is truly a blessing and I am also grateful God has shown me the way and brought Joan and PSYCH-K into my life.  Thank  you. Joan has helped me become a better, healthier person and I have a career I truly love."
~ Cindy Fay Lybbert, 2018
"I recently attended the Master Facilitation workshop, and it was great! I especially appreciated the guidance and practice for remote sessions by phone and video. I had previously taken the Pro, as well as all other available PSYCH-K workshops, and the Master Facilitation course added valuable information and practice. I'm glad I attended

." 
Included in the Master Facilitation Workshop:
1. 40 page manual you'll receive two weeks before the in-person workshop
2. Follow-up on-line training two-four weeks after the workshop you've had a chance to practice, generate questions, to keep your momentum going – it will be recorded
3. Guidelines and handouts to support you. Pre-session and post session guidelines.
4. Accelerate your skills of facilitating one-on-one sessions by watching 3 live demonstrations from an experienced facilitator in how to get maximum results in a fun and meaningful way.  I'll share all my experience to fast track your skills!
5. After the demonstrations you'll, get hands on experience facilitating live, phone, and video/Skype/Zoom receiving valuable guidance and feedback
6. You'll be experiencing all the processes accelerating your change!
7. You'll learn when and how to use PSYCH-K to transform stress/trauma/phobias
8. You'll learn a process and protocol to understand more deeply the root cause of situation, through
9. We'll deepen your understanding and skills at transforming problems into goals, determining what you do want and helping others. Plus we'll go even deeper into how to clarify goals for the subconscious mind.
10. You'll increase your confidence and skill in muscle testing alone and with others
11. You'll learn how to establish surrogation to facilitate others through the phone or video sessions
and increase your confidence to do surrogation to help family, friends, or clients
12. Plus there is much more!
You'll have the 40-page manual to support you long after the workshop is over.
This workshop is for those wanting to turbo charge their PSYCH-K facilitation skills. I'll bring my 12 years of PSYCH-K experience and 20 years of corporate experience to help you create maximum results in your life and in helping others.  Just think about how you can unleash your inner wisdom and power and help others to a whole new level.
Always a bonus is that you'll be experiencing PSYCH-K throughout the 3-days giving yourself the gift of change.  Just think of the possibilities of where this workshop can take you.  This workshop is for anyone who has taken the Basic Workshop, but is highly recommended for those planning to use it professionally or have a business today.
VIDEO FROM PAM A PSYCH-K WORKSHOP PARTICIPANT
Here's my email:    or call me at 503-459-6323
My website is being updated so just scroll down when you see code:  YourBeliefsMatter.com   Click Here.
I LOVE, LOVE, LOVE  self-empowering others with PSYCH-K, and after this workshop, you'll be ready to go!
Thank you so much for caring about your transformation.  Your Transformation is a gift to yourself, others, and the world. Remember that your thoughts and beliefs may be private but their impact is public.  By upgrading your beliefs, you will make a positive impact on the ocean of consciousness and unconsciously help to liberate others.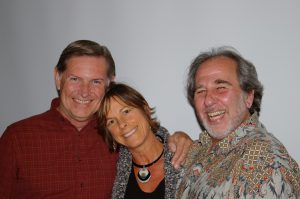 Tuition and Registration Process

Tuition: $1050
Please note that space is limited so please check with me to see if there is space.  
When you make your payment, I'll send you the Master Facilitation Manual electronically!  It's an amazing resources to hone your skills. Once the manual has been received there are no refunds.  
Check, Money Orders,  Zelle or Venmo- no extra fees
Please send an email to
Include:
1. Your full name as you'd like to see on the Affirmation of Completion
2. Email Address
3. Phone number
4. Which workshop you'll be attending
5. Checks payable to Joan Cameron. Mail to Joan Cameron 5916 S Hood Avenue. Portland, OR  97239
To Pay by Credit Card
Please  send an email to  
Include:
1. Your full name as you'd like to see on the Certificate of Completion,
2. Email Address
3. Phone number
4. Which workshop you'll be attending.
5. I'll send you a Paypal link to your email and you will fill in your credit card information. Please note there is a $30 additional fee for credit cards



My Love Affair With PSYCH-K Since 2006 
I am so proud to be a PSYCH-K Instructor!
And after teaching more than 150 workshops, in Oregon, Hawaii, Washington, Arizona, Colorado, Idaho, California, Utah, Montana, Egypt, Israel, Australia, New Zealand, Nicaragua, and France, I still LOVE it!  I am amazed by the results it produces in my life, with the clients I work with, and from workshop participants!
Please feel free to call or email me and see if the Master Facilitation Workshop, and me as your Instructor, is the best fit for you!
With Love and Joy,
Joan
YourBeliefsMatter.com