Are You Ready to Create and Live the Life You've IMAGINED – TODAY!
Location: Amman, Jordan – venue TBA
Dates: March 7-9, 2020
Time: 10:00 – 5:30/6:00 Saturday and Sunday, 10:00 – 3:30/4:00 Monday
Tuition: Early Bird $800 USD by February 9/$850 USD thereafter
Repeat the Basic Workshop: $150 per PSYCH-K Facilitator. You will need your original class materials.
– Bring a friend with you to their first class and repeat for FREE!
– Alternatively, if you would like to support your family, friends or colleagues by referring them to a Basic Workshop, referral incentives exist for every person you bring or send. Please contact us for details?
– If you are traveling to this workshop, please confirm workshop details before booking your travel arrangements
This workshop will be led by Certified Advanced PSYCH-K and PER-K Instructor, Sandra Wallin, MA of Chiron's Way Counselling, Coaching and Consulting

www.chironsway.com
What Bruce Lipton has to say…!!!
"The 'secret to life' is BELIEF. Rather than genes, it is our beliefs that control our lives. PSYCH-K® is a simple, self-empowering process to change your beliefs and perceptions that impact your life at a cellular level. I have personal experience with PSYCH-K® and I am confident in its integrity, simplicity and effectiveness." — Bruce Lipton, Ph.D. Cellular Biologist, author of The Biology of Belief
About Sandra: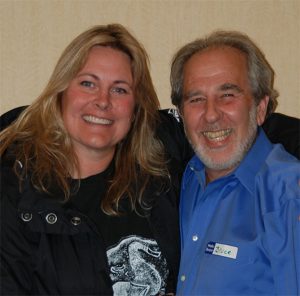 Watch Conversation with Sandra about PSYCH-K
I love just listening to Sandra and always would like more of her stories. Her humour is just yummy! – Leanne
The most amazing teacher. Clear. Concise. Positive. Encouraging. Safe. -Vicki
Sandra is an all around amazing teacher. She made it fun and easy to learn the advanced processes, and answered questions very clearly and with obvious passion for what she is sharing. I'm so grateful she was and is my instructor. – Odette
My favourite things about Sandra: – sense of humour – storytelling – wealth of knowledge – confidence – and she challenges participants to grow in the best sense of the word… – Sandy
Sandra is warm, inviting, well spoken, generous, engaged, and open. She looks at people when they speak with her which I love. – Arlie
Sandra's patience, sense of humour and eloquent communication are invaluable to me. – Madeleine
Sandra's teaching style and her ability to answer questions from both the art and the science resolved my doubts. – Sandi
I look forward to meeting you. Please email if you have any questions