CONGRATULATIONS on the desire to become a
Masterful Facilitator and continue your PSYCH-K® journey❣️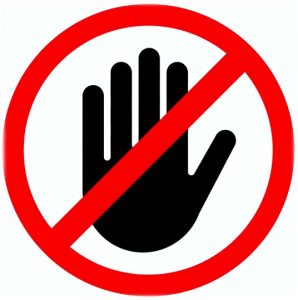 The Online Level 1 and Online Level 2 will not qualify to attend this workshop.
The in-person PSYCH-K® Basic Workshop is required to attend.
HEADS UP❗️If you are attending the HWP (Health and Wellbeing Program) in Dallas on Nov 2-5, 2023 and want to complete both HWP and MFW in the same trip, this workshop is the following Wednesday, Thursday, Friday (P.S. The Advanced Workshop is a prerequisite for the HWP. If considering all three in the same trip, there is an Advanced the week before HWP) 🙏
This course is designed to help you learn and develop high-level facilitation skills when working with yourself and others, in-person AND LONG DISTANCE.
It is for professional and non-professional PSYCH-K® Facilitators who wish to fine tune their skills beyond what is possible during the Basic and other PSYCH-K® Workshops. This workshop allows for increased effectiveness, ease, and confidence with facilitating. The Basic workshop is the only pre-requisite and therefore only Basic balances that will be used during this workshop.
Want the world to know you're offering PSYCH-K®? This workshop is the prerequisite to participate in the Preferred Facilitator Program with a listing on the PSYCH-K® website.
THIS WORKSHOP INCLUDES:
How to facilitate long distance sessions with Surrogation
How to discover spiritual messages in challenging situations or conditions
How to conduct effective and dynamic in-person sessions
How to conduct effective and dynamic internet sessions (Skype, Zoom etc.)
How to conduct effective and dynamic phone sessions

How to personally, benefit from Balances you facilitate with others

How to manage session exceptions

Get a deeper understanding of PSYCH-K® 

Step confidently onto the road of mastering the art of facilitating!

Develop a personal "core-connection" statement about PSYCH-K®

And so much more!


Upon registration, a Facilitator's Manual is sent via email (38 pages).
Honor yourself and the process of PSYCH-K® by registering well in advanced (21-14 days recommended) prior to the workshop. There is a considerable amount of information in the manual for thoughtful consideration and reading.
MEET YOUR INSTRUCTOR FOR THIS ADVENTURE❗️
INVESTMENT IN YOUR MASTERY: $1300
Or, bundle with an upcoming Advanced Workshop and $ave. Detail HERE

REGISTER HERE
LOCATION: North Dallas, TX address shared with registration.
Use www.airbnb.com, www.vrbo.com or www.Hotels.com to search for accommodations if needed.
This Fire Station is within a block: 1009 N. Waterview Parkway, Richardson, TX 75080
         -OR-
Click HERE for group rate at DoubleTree. Several dinner options in walking distance (3 miles from workshop). Click "special rates" and enter corporate account #3334652 for $109 per night. Hot breakfast, WIFI and Parking already included. If you Uber/Lyft to the class and we will give you a ride back each night.
AIRPORTS:
Dallas Love Field (16 miles) and DFW International (22 miles) 
Plan travel accordingly for class hours 8:50 am-6:00pm

Plan to arrive at class WELL RESTED for FULL days of shifts and learning!

To complete this workshop it will be necessary to be present until 6:00pm on Sunday! 

Plan any travel on Sunday, if needed, at 9:00pm or later!

CONTACT: Due to a heavy travel and session schedule, email is the quickest and best way for contact– Info@EnhancedPotential.com
     -OR-
Leave a detailed message on this landline for a return call: 972-234-6733
I can't wait to witness and share in this part of your journey❣️‼️🎯🙌🏻 🙏