CONGRATULATIONS on the desire to continue your PSYCH-K® journey❣️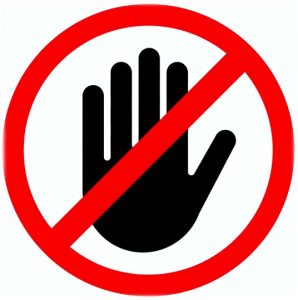 The Online Level 1 and Online Level 2 will not qualify to attend this workshop.
The in-person PSYCH-K® Basic Workshop is required to attend.
FASTEN YOUR SEATBELT‼️ This will be an INCREDIBLE leap in consciousness and a very different experience from the Basic class! I look forward to meeting you soon and participating in this part of YOUR journey 🙏
If you have not seen the line up of Balances and shifts included in this 4-day mind-bending experience, take a peek!
GET READY! THE 2.0 VERSION OF YOURSELF IS ABOUT TO ARRIVE!
HERE IS WHAT YOU'RE IN FOR:
VERBAL AND NON-VERBAL COMMUNICATION
This process creates a whole-brain state transforming any subconscious stress when communicating with others both verbally and non-verbally. After this process, even facilitating change becomes easier than ever before.
BELIEF POINTS
You will learn 12 points on the body that are derived from ancient acupressure. They represent key beliefs that give us valuable information about how we may be limiting ourselves. When these points are combined with the powerful process of Energy Focusing, subconscious beliefs can be accessed and changed in a matter of seconds.
ENERGY FOCUSING
A safe and effective process that allows you to focus energy to a Belief Point in order to change subconscious beliefs quickly, easily and efficiently.
CORE BELIEF BALANCE
This process aligns 13 Core Beliefs that support the manifestation of your full potential in life. In this process, you will learn what programs you "have been using" to create your life experiences then transform all limitations and prepare your mind/body system for accelerated growth and quantum shift into a whole new version of yourself.
RELATIONSHIP BALANCE
This balance will identify and transform where you are blocking the full expression of who you are within the context of personal relationships. It provides key gifts, lessons and developmental opportunities available within your relationships and offers a clearer perspective on the value any relationship brings (parents, children, siblings, coworkers, spouses, friends, lovers and even archetypes). It creates a whole brain state related to past, present and even future relationships. Providing an opportunity to transform old baggage and become more available to create and experience profound, healthy and meaning connection.
LIFE BONDING BALANCE
There is a widely held believe that we are born "blank slates" and our experiences after birth is where distressful thoughts, feelings and limitation is created. Natures head-start program is designed to begin downloading and installing our "operating system" during the third trimester of our mothers pregnancy. Who better to prepare us for the environment we will be born into than the women who lives there? Our mothers perceptions, feelings and experiences directly impact those programs. Because some programs were received before we had "language, this balance utilizes breath as a means of re-programming any limiting influences beginning with gestation, our birth process, as well as any fear of death and dying. By directing the breath back and forth between two power points in the body, you will learn to release stress associated with these experiences and free ourself to experience the fullness and joy of life.
SURROGATION
A process using a substitute person, or surrogate, to effect change at a distance with someone not physically present. This process uses muscle-tested permission protocols at the super conscious level of mind to ensure safety for both parties and can be used to expand your sphere of influence. It is used in a variety of ways including with infants, plants, pets, qualities (like your inner child) and so much more.
MEET YOUR INSTRUCTOR FOR THIS WILD ADVENTURE❗️
LOCATION AND ACCOMODATIONS: TBA

Since unforeseen situations can occur, we recommend booking travel and accommodations that are changeable or refundable. Any travel or accommodation impact due to a cancellation is the responsibility of the individual, not Katherine, her company, PSYCH-K® International or the workshop's organizer.
DATES & TIMES:
May 2-5, 2024 Thursday – Sunday
8:50am – 6:00pm each day
ACCOMMODATIONS: TBA
AIRPORT (30 minutes):
Ft. Lauderdale, FL (FLL-Fort Lauderdale-Hollywood Intl)

Register HERE
CONTACT: 
Due to a heavy travel, teaching and session schedule, e-mail is best and quickest way to contact me.
Email: katherine@enhancedpotential.com
OR leave a detailed message for a call back 972-365-1335

Contact the host for local information: Ana Maria Vesser 954-557-7170 or aveeser@icloud.com