Welcome to the ADVANCED!
Past participants say the Advanced Integration Workshop is truly transformational in terms of their learning AND… that the personal growth, joy and transformation experienced during these amazing 4 days is unprecedented!
Dates: September 9-12, 2023
Time: 10:00 am -5:30 pm
Location: Topanga, California – about 30 minutes north of LA – lies picturesque Topanga, with cool artsy shops and breathtaking views of the mountains, ocean and city. Directions provided upon registration.
Tuition: Early Bird $1400 USD  by August 9/1500 USD  thereafter
DOUBLE UP SPECIAL: Stay on for the Master Facilitation Workshop on September 14-16 and SAVE. Get both workshops for $2500 ($1350 + $1150 respectively).
The Basic workshop is a pre-requisite.
NOTE: If you are traveling to this workshop, please confirm workshop with Sandra or the workshop sponsor before booking your travel arrangements.
For additional information and registration please contact:
Certified PSYCH-K Instructor: Sandra Wallin, BSc, BEd, MA, RCC

www.ChironsWay.com
About Sandra, Your Certified PSYCH-K® Instructor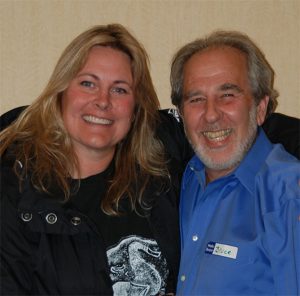 Click HERE to Watch a Conversation with Sandra about her journey with PSYCH-K®
Sandra is from Vancouver, Canada. She was a school teacher and counsellor for 22 years and has been a psychotherapist for almost 30. In 2008, after a horseback riding accident left her unconscious and broken, she began to use the PSYCH-K® processes she'd been sharing with others, with herself. Her healing progressed exponentially! She knew then she had to learn as much as she could about PSYCH-K®.
Soon after, Sandra became a Certified PSYCH-K® Instructor and has since had the pleasure of sharing these life changing processes with people the world over; in open workshop settings, within schools, organizations and communities, and at the request of Dr. Bruce Lipton, at a maximum security prison where she helped men serving life sentences, how to break free from the prison of their limiting beliefs. 
Sandra is warm, inviting, well spoken, generous, engaged, and open. She looks at people when they speak with her which I love. – Arlie
The most amazing teacher. Clear. Concise. Positive. Encouraging. Safe. -Vicki
I love listening to Sandra and always would like more of her stories. Her humour is just yummy! – Leanne
Sandra is an all around amazing teacher. She made it fun and easy to learn the advanced processes, and answered questions kindly and clearly and with obvious passion for what she is sharing. I'm so grateful she was and is my instructor. – Odette
My favourite things about Sandra as an Advanced Instructor: – sense of humour – storytelling – wealth of knowledge – confidence – and she challenges participants to grow in the best sense of the word… – Sandy
Sandra's patience, sense of humour and eloquent communication are invaluable to me. – Madeleine
I look forward to meeting you. Please email if you have any questions: