---
---
PSYCH-K® Advanced Integration Workshop – Long Beach – California (In-Person)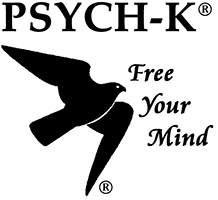 ---
---
Are You Ready For Another Step? 
So you enjoyed the PSYCH-K® Basic Workshop and want to learn more?
We Have more! Learn eight brand new PSYCH-K® tools in four days:
The Rapport Balance
You will learn how to create a deep sense of trust and safety with others in a matter of minutes, making it easier to identify issues that may otherwise be difficult to acknowledge and change.  You will learn how to be in verbal rapport with people at all times and improve your verbal communication skills. With this balance we open up all the communication channels so you can understand others and they can better understand you.
Belief Points
You will learn how to use 12 "Energy Points" on the body that are derived from the ancient practice of acupressure. Each point represents a key belief that provides valuable information about the way you limit yourself in a given situation. These points make beliefs easy to access and easy to change – often in a matter of seconds!
We will be using Energy Focusing – a safe and effective process that allows you to focus energy to a specific Belief Point to change subconscious beliefs quickly and easily. Energy Focusing introduces you to the flow of a very beautiful type of energy that we can share with others.
Surrogation Process
A possibility for "Change at a Distance." The surrogation process works with a substitute person for muscle testing and balancing in the absence of the person for whom the change work is being done. The surrogation process can be used to help friends, relatives, clients, and even your pets!
Energy Circle
An extraordinary experience in the utilization of group energy focusing! It's your opportunity to feel the amazing effects of concentrated, unconditional love.
Core Belief Balance
This process addresses 13 pairs of "Core Beliefs" that often keep us from tapping our full potential in life. This general belief change process prepares the mind/body system for accelerated change. In this process you will find out how your mind/body system is currently aligned in relationship to 13 pairs of core beliefs. These core beliefs are fundamental in all people and cultures around the world.
Relationship Balance
This balance will help you transform personal issues with others and better understand the lessons to be learned in the relationship. It will provide a clearer perspective on the value of relationships between parents, children, spouses, friends, and lovers. If you have challenges with employers or employees, siblings, friends, or others this is a powerful tool to help shift the challenges of these relationships. This balance can also work with those who have passed on to the next dimension, so even death holds no influence over our own personal well-being and transformation.
Life Bonding Balance
The "Trauma of Birth" and the "Fear of Death" are two powerful aspects of human experience. This balance utilizes breath as a means of re-programming the negative impact of these influences in our lives. By directing the breath back and forth between two power points in the body, you will learn to transform stress associated with birth and death experiences.
A Surprise Balance
Can't tell you! It's a surprise!
---
---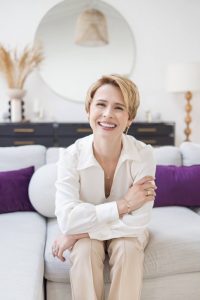 PSYCH-K® Instructor: Adelajda Child
Questions regarding the workshop? Send an email to: ada@rapidbeliefchange.com
---
---
Workshop Details:
Date: February 8-11, 2024
Time: 9:00am – 6:00pm
Location: Best Western Plus Hotel at the Convention Center, 517 E 1st Street Long Beach, CA,  
Investment: $1500
Early Bird: $1450 (Ends January 8)
Deposit: $650 (to hold your spot)
Repeating students: $600, (must bring own Advanced Integration workshop materials)
Note:   Include to the prices above administration fee: 2.9% + 30 cents + 3,50 USD.  The prices do not include food and accommodation. Please, ask if you need assistance.