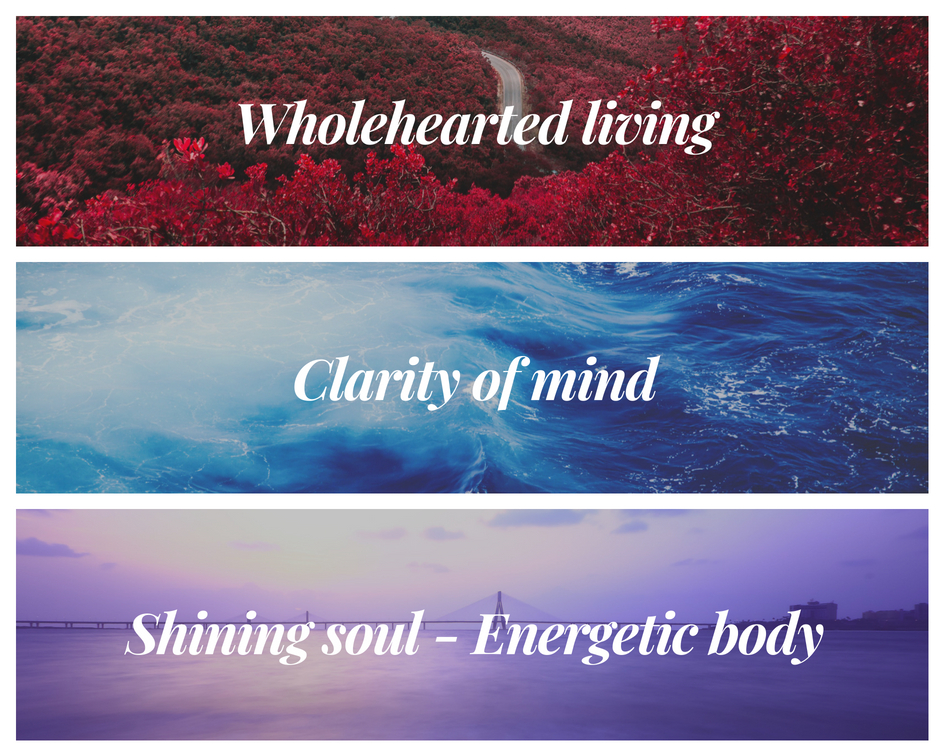 The Advanced Integration Workshop.
Take yourself to a new level of deep change. Your results will be beyond imagination. Participants tell us this has changed their life. 
First you enjoyed the impact of changing your beliefs with the PSYCH-K® foundational processes in the Basic Workshop.  In the Advanced Integration Workshop you will take yourself to new levels of awareness and empowerment. When you are ready to accelerate and to make deep transformations in your life then this Advanced Integration Workshop is for you. ​It will change your life.
This Advanced Integration Workshop is part of our 'relax and rewire your mind' retreat. It is a unique opportunity to attend a highly appreciated formula:  attend the Basic and Advanced Workshops back-to-back for a life changing experience.
The Basic Workshop: change your beliefs and release stress to free your mind and empower yourself
The Advanced Integration Workshop: learn tools for deep change (core beliefs, relationships, communication, lifescript, and much more). Coming home, feeling whole. 

Optional: yoga classes on the beach.
What participants say about attending the Basic and Advanced workshops back-to-back
"I decided to join both the Basic and the Advanced back-to-back, mainly for practical reasons. It was fantastic! In only 10 days

 I feel competent to support my clients with the simple (basic) protocols as well as with the specific deep change processes for core beliefs, relationships and so much more!"

"The most important aspect of the Basic workshop, is the empowerment to create my own life. Then the Advanced changed my life! For years I had been working on certain issues that remained unsolved. With the Core Belief Balance and the other Advanced Balances I explored this old issue. Finally I liberated myself from hidden conflicting beliefs. It was an amazing experience"

In July 2019 I spent 12 wonderful days in Chateau de LaSalle in France while participating in PSYCH-K Basic and Advanced workshops. 

I was repeating the Basic workshop and though I´d had already some experience with these processes, Mariette gave us a lot of practical tips of how to create a perfect Goal Statement or how to cope when things don´t go accurately.

Everything was very simple and logical and her amazing and charming way of teaching and demonstrating I shall remember forever.
After 2 days off in between both workshops I was really curious and eager to learn more, as the atmosphere was very vibrant. With her lightness and humour, Mariette gave us courage to undergo some new balances like Core Belief Balance which might reveal some hidden side of Ourselves. I found out that going through such Balance with friends from the Basic workshop was just a priceless gift. Feeling secure and understood allowed me to go really very deep. Discovering my hidden core belief just opened my eyes and allowed me to comprehend of what had been limiting me so far. That is just a huge step towards my transformation.


Dear Mariette, thank you so much for showing me the way towards transformation and happiness. I can feel I´m knocking on the door now. It is really difficult to express in words how I feel. My gratitude is endless. 

Irena

The power of this work is nothing short of a re-birthing of Self. Today through a sensory perception balance, I delved into a deep root of myself, never accessed to this level before. I reached for our list of goal statements and landed on "The Divine Integration Goal Statement, "I choose this day and always, to be the truth and love I seek." Although I was aware of my issues intellectually, and had consciously worked on healing Self for years… this could not come undone, but this moment was the perfect time for the  "new directions goal statement balance". It was serene and beautiful, I fell off into a sweet out of body sleep experience for a few minutes, upon arising the heavy emotion was replaced with lightness and my body was energized. I felt my fledgling wings a little stronger, a sweet peace and inspiration to share with you. The gentle warm evening breezes wrap around my body in loving assurance, and faithful Father Sun paints the sunset sky ~ luminous. A whole new life is awaiting me, I can feel it. I've roamed the world from the time I was old enough to leave home looking for truth and a greater love, all the while it was inside of me; it is me. In gratitude to Mariette and Psych-K, and in honor of all of our transformations. Susan. 
We will rent a venue for the workshop which also offers accomodation for the participants.  If needed we will arrange a pick up service.
We will provide you with sightseeing tips for the days before or after the workshops. Andalusia is rich in nature and culture (Unesco World Heritage sites). 
You can join us for the Advanced Workshop only.  Special Empowerment Bonus: if you join both workshops in Spain, you will get a free individual empowerment session  to accelerate your transformation. Value: € 121.
Dates: November 14-15-16-17, 2019
Location:  Torre del Mar, Malaga area, Spain
Instructor: Mariette Ham
Fee:  € 900 + VAT = € 1.089,–  If you have a VAT number or a business number just submit your details to receive an invoice without VAT. Bonus: if your sign up for both workshops (Basic and Advanced) you will get 1 empowerment session for free. 
Contact me for any questions (also related to booking your travel)    or call me: + 32 486.99.11.88
Use this link to reserve your spot
How you benefit from this experiential workshop
You learn processes to expand your skills and effectiveness as a catalyst for change. For yourself as well as for others. The impact and effectiveness of your transformational work with the PSYCH-K processes will increase.
Transform complex life issues into a new foundation for a healthy and fulfilling life; 
​Strengthen the mind-body-connection using the power of breath, energy healing and new whole-brain-movements;
Learn to disclose and transform underlying subconscious issues that have been impeding you achieving your goals; 
Accelerate the transformation process, eliminating the impact of self-limiting beliefs thus clearing the way to fully benefit from self-enhancing beliefs; 
Relationships are essential in life. Learn to identify challenges and insights that need to be dealt with to release stress and create valuable and comfortable relationships in your life; 

​And much more… 
Content: you learn to use specialized transformation processes
The full description of the Advanced Integration workshop is here
Verbal and Non-Verbal communication
Belief Points 
Energy Focusing
Surrogation
Core Belief Balance
Relationship Balance
Life Bonding Balance

 
Use this link to reserve your spot
Extra benefits after attending the workshop  
afterwards you can ask any question to Mariette by email

you can join Mariette's closed Facebookgroup

you can always repeat the workshop to review the content and to practice the processes (50 euro per day)

Important note: It is required to take the Basic Workshop before attending the Advanced Integration Workshop. Please inform us when you attended the Basic Workshop / who was your Instructor.
Welcome! Mariette 
General terms and conditions
Only your registration followed by your payment ensures your spot in the workshop.

Refunds for PSYCH-K Workshops are only possible if a written cancellation request is received by email at least 14 days prior to the workshop

The Instructor holds the right to change the venue of the workshop anytime. Participants are informed in due time

The Instructor holds the right to cancel of postpone a workshop. Paid tuition will be rolled over to another workshop.