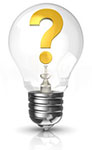 In an effort to serve you more quickly and efficiently, we have compiled a brief list of the Most Frequently Asked Questions we receive at the PSYCH-K® Centre. If you don't find the answer to your question, please contact us by filling out the Contact Us section at the bottom of this page. Please allow at least 48 hours for us to respond.
Where and when will there be a PSYCH-K® Workshop in my area?
Click this link for the current listing of all PSYCH-K® Workshops taught worldwide. https://www.psych-k.com/workshop-schedule/
What is the cost of a Basic PSYCH-K® Workshop?
Costs are determined by each individual Instructor and may vary depending on Workshop location, type of currency, travel expenses, venue expenses, cost of living, and other socio-economic considerations, etc. After you find the Workshop you want to attend, click on the Registration Details link for location, pricing, etc.
What can I do if there is no Instructor in my city or country?
Most Instructors travel to teach Workshops. Contact the Instructor nearest your city or country to discuss the possibility of sponsoring a Workshop in your area. Use the SEARCH function on the PSYCH-K® Instructor list page to find the Certified Instructor nearest you. Use this link: https://www.psych-k.com/instructors/
What if I can't afford the workshop?
Most Instructors offer an "Early Registration", or "Bring a Friend" discount. Another option is to sponsor a Workshop in your area. In doing so, most Instructors allow the sponsor to attend the Workshop at no charge, and usually share a portion of the revenue with the sponsor.
What is the difference between a PSYCH-K® Facilitator and a Certified PSYCH-K® Instructor?
A PSYCH-K® Facilitator is trained to do private one-to-one sessions, but is not trained, or authorized, to teach PSYCH-K. Only Certified PSYCH-K Instructors are specially trained to teach the Workshops. Most Instructors also offer private one-to-one sessions in person, on the phone, or via Skype.
Is there a PSYCH-K® Facilitator in my area?
Anyone who has taken at least the PSYCH-K® Basic Workshop is called a PSYCH-K® Facilitator and there may be PSYCH-K® Facilitators in your area that we don't know about. However, there are a group of PSYCH-K® Facilitators who have specific training to do one-to-one private sessions. They are called PSYCH-K® Preferred Affiliates. They are listed on the website at the following link: https://www.psych-k.com/private-sessions-2/
Is there an online course, DVD, or book I can use to learn PSYCH-K®?
We are sorry, but there is not. Learning PSYCH-K® is an experiential process, and requires an in-person experience, under the professional supervision of a qualified PSYCH-K® Instructor, in order to learn it properly. Trying to learn PSYCH-K® from a book, DVD or online course is like trying to learn how to swim without getting in the water. It simply doesn't work.
How do I become a Certified PSYCH-K® Instructor?
Here is the link to the information on how to become a Certified PSYCH-K® Instructor: https://www.psych-k.com/basic-workshop-instructor-certification-training/
Does Rob Williams (the Originator of PSYCH-K®) teach workshops or do private sessions?
Rob's schedule does not allow him to do private sessions, or public workshops at this time.
If you have additional questions about PSYCH-K® we recommend the following resources:
PSYCH-K…The Missing Piece/Peace in Your Life, by Rob Williams, available at Amazon.com and other book distributors, in softback or Kindle versions.
How is PSYCH-K® different from other modalities for the change?
Visit our more extensive FAQ page on our website at: https://www.psych-k.com/frequently-asked-questions/
For an overview of the vision and mission of PSYCH-K®, watch the video on the Home page of the website.
For more information about the origin and philosophy of PSYCH-K® from the perspective of its Originator, Rob Williams, see the video Interview Series on YouTube: Click here.
---
---
For Technical Support or questions regarding the website please contact: 
For general inquiry please contact: 
Our Mailing Address is:
The Myrddin Corporation
PSYCH-K Centre International
P.O. Box 1885
El Prado, NM 87529